The 2022 election brought significant and exciting change to CSBA's membership, with a number of new trustees elected to serve their first-ever term on a school district or county board of education. CSBA continues to ensure that new and seasoned trustees alike have access to the crucial information, resources and training provided by the association. Input from members helps to ensure that CSBA services are meeting their needs.
"Learning is not attained
by chance; it must be sought
for with ardor and attended
to with diligence."
—writer and U.S. First Lady Abigail Adams
Deployed the 2022 iCount Census and Membership Survey to CSBA's membership, generating critical input and data to help guide the work of the association, support the needs of school governance teams, and better inform the public about the important role of elected board members.
Masters in Governance® curriculum was updated, upgraded and expanded to include themes around equity, generational diversity and leadership.
MIG faculty received advanced training for teaching in the virtual environment.

179 local school district board members and superintendents graduated from the traditional MIG program, and 21 county office of education trustees and superintendents graduated from the MIG COE program.

Offered professional development services focused on supporting students and pursuing educational and racial equity for school districts and county offices.
Hosted the Annual Education Conference and Trade Show.

Provided three options for on-demand access to AEC content for those unable to attend in person.
Launched the Governance Team of the Year Award.

Leadership Institute returned with the theme, "Leadership in a time of chaos, change & opportunity," and a focus on member training to help trustees adapt to the pandemic's ongoing impact on governance, crisis communications, community engagement, school safety, board member mental health and budgeting.
Brought on 36 new business affiliates to provide services and support to CSBA members.
Launched a special Zoom training, "Governing in Times of Chaos," which addresses best practices for how to run board meetings when attendees are being disruptive. The training was a collaborative effort between the Member Services and Legal departments.
Created a dedicated group channel for board presidents to extend participant's learning through discussions of pressing issues, networking and sharing promising practices.
Facilitated more than 100 Governance Consultant Workshops, meeting specific needs of governance teams across the state.
In partnership with the Research and Education Policy Development Department, summarized the work of CSBA's Climate Change Task Force with a report of recommendations and strategies for California public schools to address the climate crisis.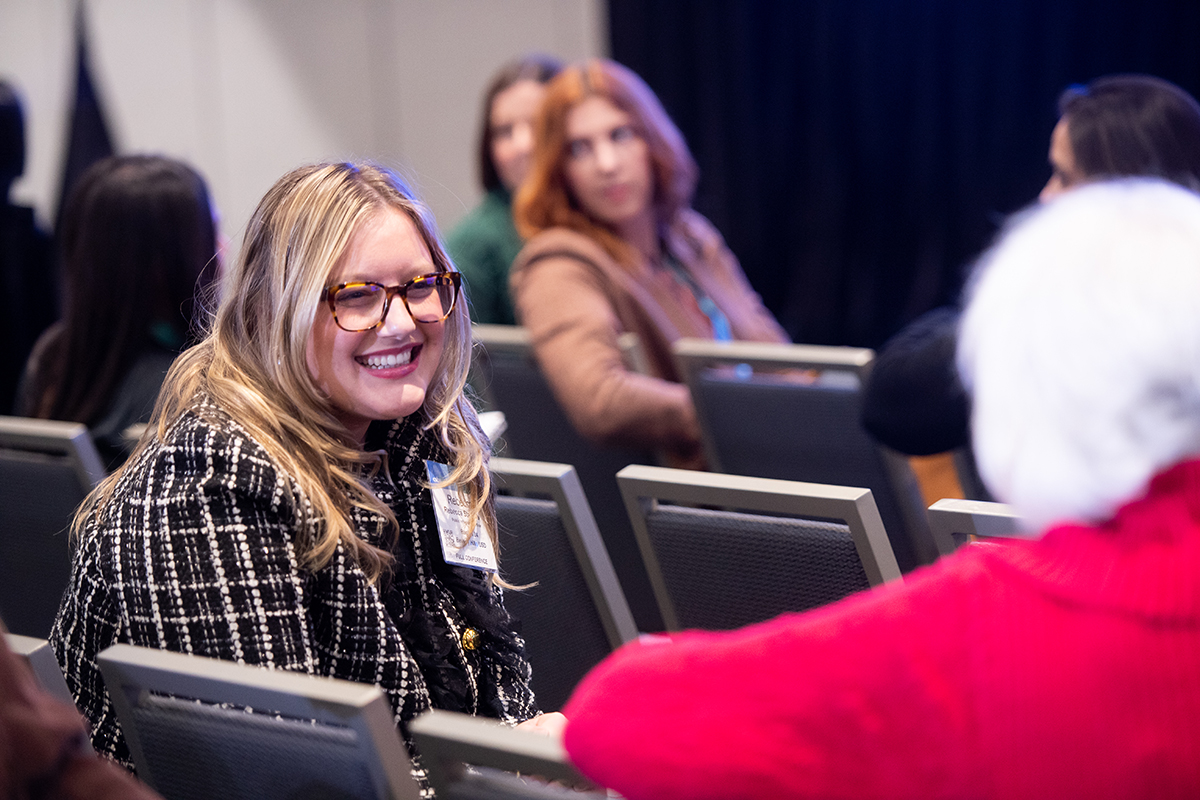 To me, one of the most valuable experiences
at AEC and MIG is networking with board members from districts both similar to and
unlike yours — it helps
you to grow."
---
Dr. Susan Heredia
trustee, Natomas USD and
CSBA Immediate Past President