District and County Office of Education Legal Services was launched at the Annual Education Conference at the close of 2021. In addition to attracting CSBA members to the service and building client relationships, a primary theme for the year was expanding the benefits that CSBA provides through Legal Services.
"The first essential
of civilization is law."
—President Theodore Roosevelt
Assisted Policy Services in producing quarterly webinars to provide more in-depth explanation of policy updates and the impact they have on school districts and county offices of education.
Launched a monthly Lunch & Learn series for Legal Services clients to provide a forum to discuss hot topics and emerging legal issues with Legal Services attorneys.
Performed a variety of legal services for clients, including:

board trainings;
independent investigations;
mediations;
confidential consulting on new laws; and
advising on Brown Act and independent study matters.

Piloted a new Brown Act training focused on the needs of executive assistants, who create the agendas and set up the meetings, and board presidents, who run the meetings.
Expanded the Resource Library to more than 11,000 resources, including:

salary schedules;
collective bargaining agreements;
Memorandums of Understanding (MOUs) from throughout the state; and
guidance documents and other self-help resources.

Collaborated with LexisNexis on the creation of California Education Laws & Regulations, a three-volume publication compiling state codes and regulations applicable to California's K-12 schools into a single resource.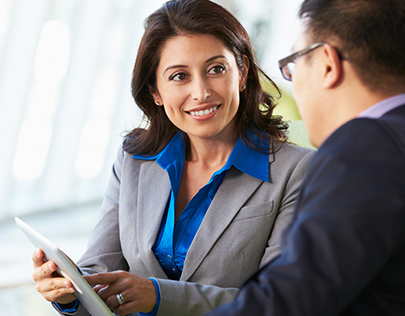 "Our attorney's level of
knowledge, communication
skills and legal expertise
has proven to be
an invaluable asset to
our district."
---
Elizabeth Evans,
superintendent, Valle Lindo SD